LOGITECH G305 professional gaming mouse
Logitech G305 Lightspeed Wireless Gaming Mouse, HERO Sensor, 12,000 DPI, Lightweight, 6 Programmable Buttons, 250h Battery Life, On-Board Memory, Compatible with PC / Mac – WhiteG305 features the next-gen HERO sensor with 12,000 DPI sensitivity and LIGHTSPEED wireless 1 ms performance. It's long-lasting with 250 gaming hours from one AA battery (an indicator light reminds you before you need a new AA), ultra-portable with built-in nano receiver storage, lightweight weighing in at 99 grams, and ready to game with 6 programmable buttons. G305 is the LIGHTSPEED wireless mouse for all. Wireless Report Rate – 1000 Hz, Microprocessor – 32-Bit ARM
Product Description
Logitech G305 Lightspeed Wireless Gaming Mouse, HERO Sensor, 12,000 DPI, Lightweight, 6 Programmable Buttons, 250h Battery Life, On-Board Memory, Compatible with PC / Mac – White

Highlights
Next-generation HERO sensor delivers incredible performance and up to 10x the power efficiency over previous generations. HERO is an optical sensor capable of exceptional accuracy and responsiveness with 400 IPS precision and up to 12,000 DPI sensitivity.
Ultra-fast LIGHTSPEED Wireless technology gives you a lag-free gaming experience. G304 delivers incredible responsiveness and reliability with a super fast 1 ms report rate for competition-level performance.
Play at peak performance without worrying about running out of power. G304 boasts an incredible 250 hours of continuous gameplay at 1ms report rate in Performance mode on just one AA battery. G304 has a battery indicator light that flashes red at 15% battery remaining. Switch to Endurance mode via Logitech Gaming Software and extend battery life up to 9 months on a single AA battery. Endurance mode reports at 8 ms.
G305 is designed to be lightweight for high maneuverability. Wireless does not have to mean heavy. G304 is a lightweight gaming mouse that comes in at only 99 grams thanks to efficient lightweight mechanical design and ultra-efficient battery usage.
The durable, compact design with built-in nano receiver storage makes G304 not just a great desktop mouse, but also a great laptop travel companion. Use it with a gaming desktop or throw it into a bag with a gaming laptop to play anywhere.
Overview
G305 features the next-gen HERO sensor with 12,000 DPI sensitivity and LIGHTSPEED wireless 1 ms performance. It's long-lasting with 250 gaming hours from one AA battery (an indicator light reminds you before you need a new AA), ultra-portable with built-in nano receiver storage, lightweight weighing in at 99 grams, and ready to game with 6 programmable buttons. G305 is the LIGHTSPEED wireless mouse for all. Wireless Report Rate – 1000 Hz, Microprocessor – 32-Bit ARM, Sensor Type – Hero
A new generation of wireless mice
Enjoy an incredible wireless experience with the Lightspeed wireless technology in the Logitech G305 Lightspeed Wireless Gaming Mouse. The G305 Lightspeed Wireless Gaming Mouse delivers professional-grade wireless performance and unmatched reliability that surpasses even some of the best wired gaming mice. Featuring the HERO sensor, you'll experience exceptional accuracy with a sensitivity of up to 12,000 dpi.Plus, its ergonomic design is designed to fit your hand perfectly so you can play for hours without discomfort.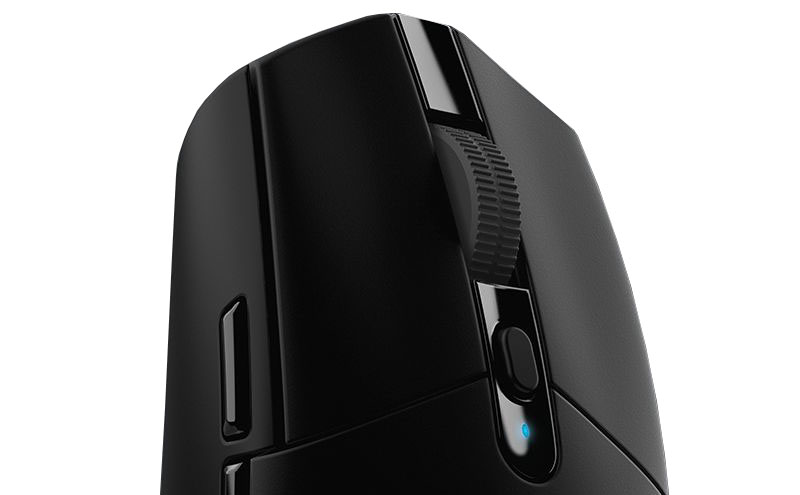 LIGHTSPEED WIRELESS TECHNOLOGY
In intense combat, latency can be a deciding factor in winning or losing. The Logitech G305 Lightspeed Wireless Gaming Mouse features Lightspeed wireless technology that delivers a millisecond report rate and a highly optimized wireless connection to help you win a crucial duel in your heated games.
And with up to 250 hours of battery life, you'll have no excuse not to win the game.
NEXT-GENERATION OPTICAL SENSOR
The Logitech G603 Lightspeed Wireless Gaming Mouse features Logitech's revolutionary new HERO optical sensor. It generates no smoothing, filtering or acceleration over its entire dpi range (100 – 12,000), so it offers unparalleled accuracy and consistent responsiveness at any speed.
The advanced button tension system with separate buttons ensures better consistency between the left and right buttons and helps reduce the force required to click. This makes every click sharper and more reliable, even in the most intense gaming sessions.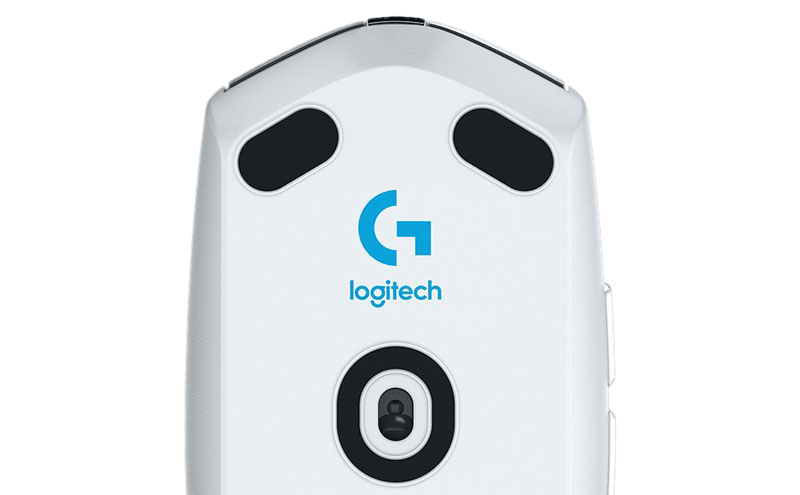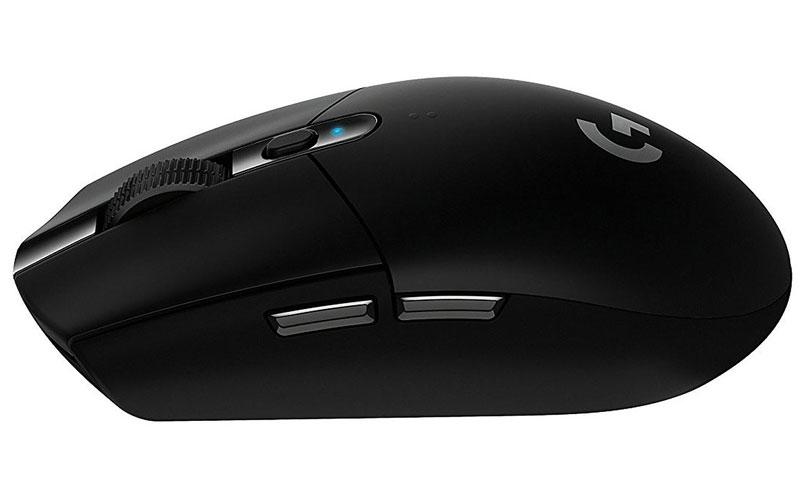 A FLEXIBLE AND SIMPLE MOUSE
With six programmable buttons, the Logitech G305 Lightspeed Wireless Gaming Mouse can be fully configured to your needs. You'll be able to program macros, clicks, and button sequences to simplify in-game actions and perform complex tasks quickly.
Designed for comfort with its lightweight (99 grams), streamlined and ergonomic design, the Logitech G305 Lightspeed Wireless Gaming Mouse will be a great partner to win your many battles.
KEY FEATURES:
A high precision optical sensor HERO 12000 dpi
Max acceleration: 40 G
Exclusive Lightspeed wireless technology for unmatched performance
Six programmable buttons
Advanced button tension system
Built-in memory to save your settings
Exceptional battery life of up to 250 hours
Dimensions: 116.6 x 62.15 x 38.2 mm
Weight: 99 g